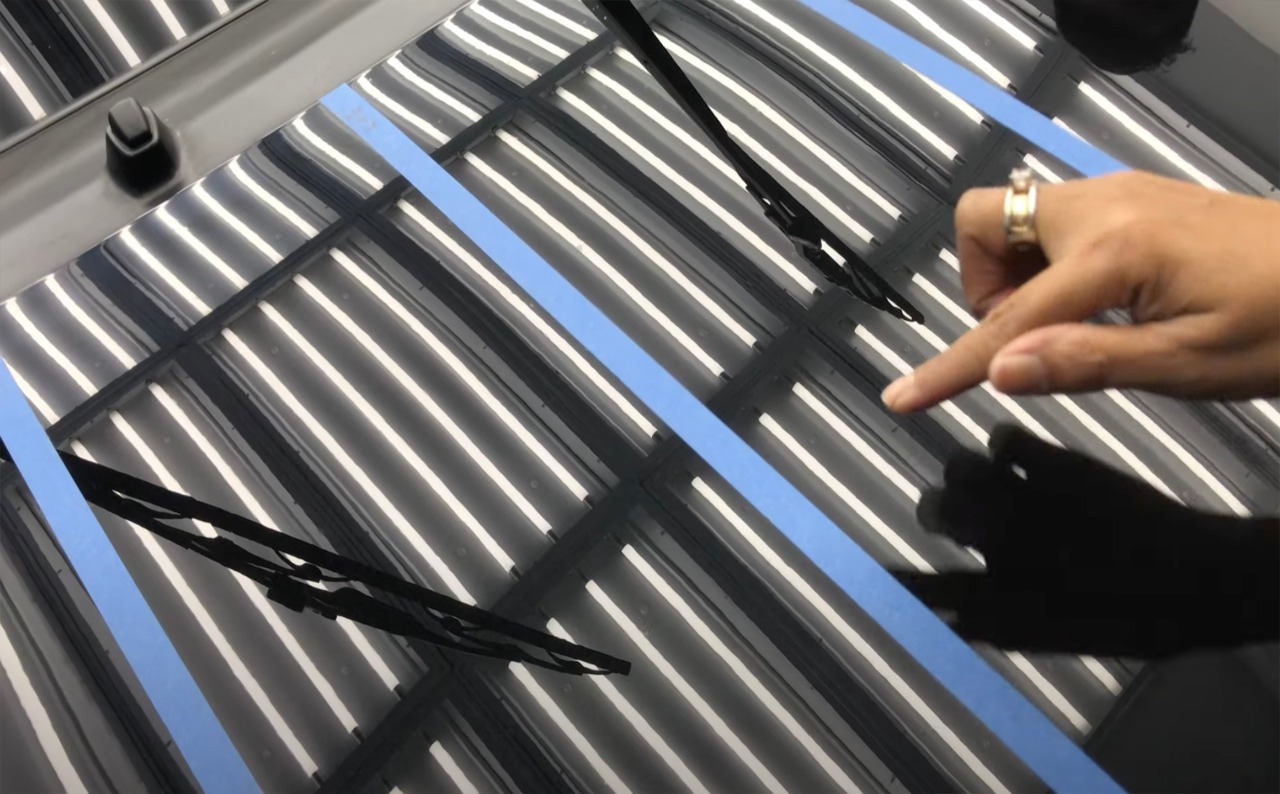 FAQ ASKED QUESTIONS About (Thin Film) Ceramic Coating
Although the name Ceramic Coating or Polydimethylsiloxanes (PDMS) is already widely known among detailers and consumers, however coating on higher chemical platforms such as (Thin Film) Ceramic Coating  based on crosslinked silicon-nitrogen polymers and ceramics derived from reactions of dichlorosilane with ammonia are not really well understood.
NANO-CERAMIC®,  vertical supplier and manufacturer with its own labs and producer of both types, will answer eight frequently asked questions about common PDMS versus the SIBC – SIO1- SIO3 – SIO5 (Thin Film) Ceramic Coatings.
After reading you will have a better understanding about these impressive high-tech coating systems.
HOW THE COATING MARKET LOOKS LIKE?
There are many different coatings on the market today, but not all of these coatings are the same. The ingredients to make a high-tech layer are expensive and due to competition, some more competitive layers are made with fewer ingredients to achieve a lower cost. Sometimes installers indicate to provide multiple layers of protection. Keep in mind that this factor alone does not guarantee durability.
HOW DO YOU RECOGNIZE LOW DURABILITY COATINGS?
Maximum durability is entirely dependent on the hardness of the layer (after it has fully cured). Hardness is the most important and crucial factor. This can be tested if you apply several coatings side by side. Usually a hard plastic cigarette lighter as a tool can be used to scratch the layers. If the layer is scratched for sure the layer will be made of Ceramic Coating PDMS. 
PDMS usually is 4 microns thick and can be more easy applied due to more flexibility in the layer structure. If flexibility is added the durability (hardness) will decrease simultaneously, eventually you may end up with something like a hard wax, and this can damage a customer's confidence in ceramic coatings and the skill of the installer.
HOW TO EDUCATE THE CONSUMERS?
Premium coatings are often misunderstood because the customers do not know where to start. They often where faced with high promises which ends up in disappointments, NANO-CERAMIC® is one of the companies who is offering complete technical information about their (Thin Film) Ceramic Coating solutions. Their innovative coatings offer superior performance and are based on maximum hardness. 
WHAT ABOUT THE ORIGINAL CAR'S FACTORY PAINT?
A very important point in achieving maximum hardness is the condition of the car's factory paint. 
Asian car brands are often soft painted with more glossy paints while European cars are mostly less glossy and hard painted. If a ceramic layer is applied to a soft painted car the ceramic layer will be less from hardness compared to a European car with a harder factory paint.
WHAT IS THE BEST SOLUTION FOR ALL FACTORY PAINTS?
NANO-CERAMIC® has developed their high performance SIBC Gorilla Basecoat (non-hydrophobic) which makes the soft factory paint to a very hard foundation. This basecoat is four times harder than the factory paint. You can best compare it with a very thin layer of your smartphone glass.
HOW TO CHOOSE YOUR COATING?
At NANO-CERAMIC® customers will get exactly what is promised simply by choosing one of following packages:
            SIO1 Renew Gloss
            4 microns
            1-Year Warranty 
            Can be compared to PDMS, but is still harder than PDMS
            SIO3 Wet Look Gloss – 10 microns 
            SIBC 2.5 micron + SIO3  6-8 micron
            3-Years Warranty  
            Maximum Glossy and considerable harder than PDMS 
            SIO5 Diamond Mirror Gloss – 5 microns
            (SIBC 2.5 micron + SIO5 2.5 micron)
            5-Years Warranty  
            High Density compressed much harder than PDMS
HOW IS THE QUALITY GUARANTEED?
The coatings are especially developed towards maximum hardness without loosing the self cleaning properties. Next to that they are continuously tested on abrasion and wear according to ASTM D4060 and ASTM D4587.
NANO-CERAMIC is therefore well known in the market as the Leader in Durability
NANO-CERAMIC® Automotive products are produced in accordance with EU/ECHA/USA/OHSA-CANADA WHIMS Regulations, and are sold via professional installers only.
WHAT INDUSTRIES DO YOU OFFER THIN FILM COATING AND COATING SERVICES?
At NANO-CERAMIC®, we are proud to provide our thin film coating services to the following industries:
Automotive
Hospitality Home Hotel Airports
Transportation
Aerospace
IN CASE YOU WANT RECEIVE MORE INFORMATION ABOUT NANO-CERAMIC® PLEASE VISIT WWW.NANO-CERAMIC.COM