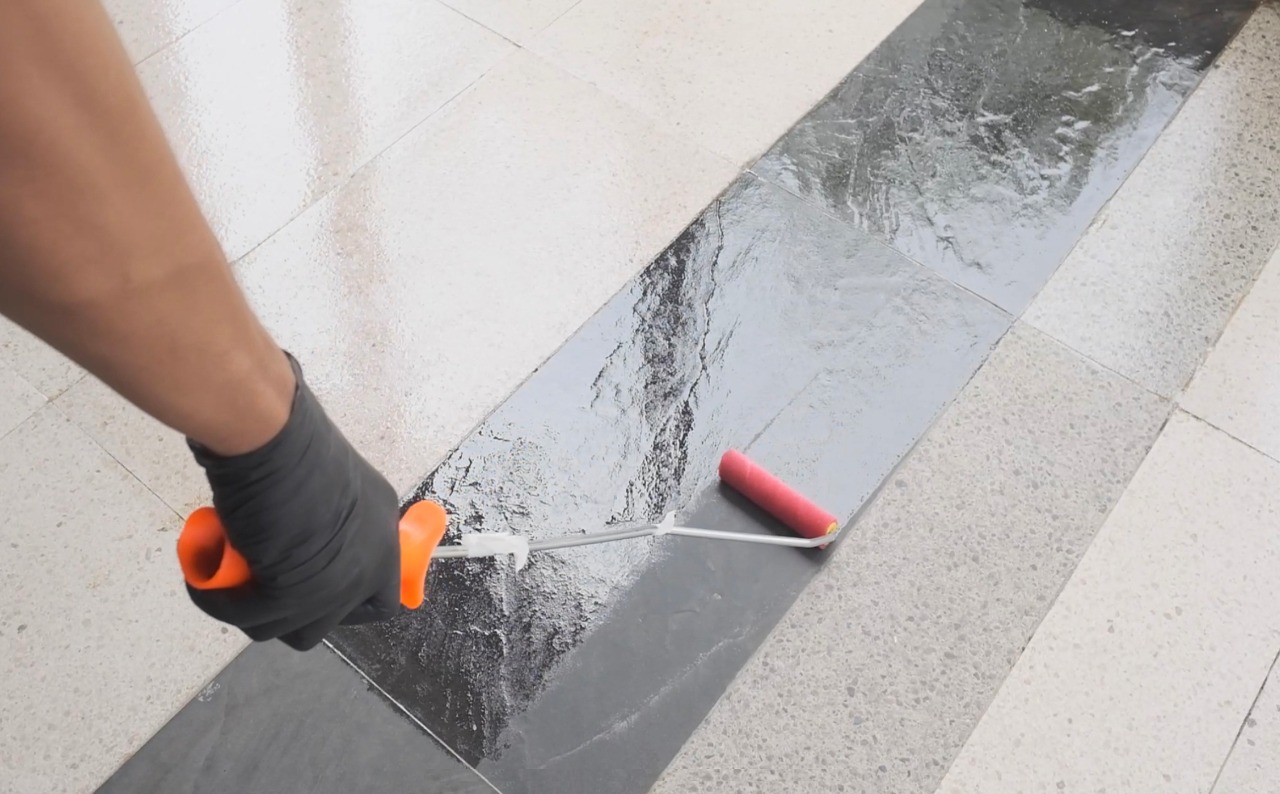 FAQ about our Permanent Ceramic Coating System
THE NEXT GENERATION IN SURFACE TECHNOLOGY
(PTFE) Permanent Coating System is not an ordinary paint system. This revolutionary coating and paint system combines advanced technology developed exclusively by NANO CERAMIC with the special properties of surface cleaning Nano Technology to deliver superior performance.
WHAT IS EXACTLY A PTFE
Polytetrafluoroethylene (PTFE) is a synthetic fluoropolymer of tetrafluoroethylene, better know as teflon. Being hydrophobic, non-wetting, high density and resistant to high temperatures, PTFE is an incredibly versatile material with a wide variety of applications, though it's perhaps best-known for its non-stick properties.
WHAT IS EXACTLY A PTFE CERAMIC COATING AND PAINT
(PTFE) Ceramic Coating and Paint are the latest generations of protective coating. A durable matrix of molecular bonds transforms the paint after application into a hard ceramic, providing superior scratch resistance and near-permanent protection for all exterior or interior surfaces.
The transformation assures a complete resistance to water vapor and water absorption. This means that no dirt can enter the layer.
In addition, there are many more new features like superior adhesion up to in the deepest nano level to make sure that our coatings and paints can adhere to all organic materials. The adhesion of paints is crucial in today's extreme climate.
To give you an example; if this ceramic paint is applied to a concrete wall and you try to remove the paint after complete transformation, then the concrete will break first (not the paint).
In addition, the applied surface becomes permanently dirt-repellent, and last but not least has the paint an exceptional and unmatched color and gloss retention
A comprehensive independent test report EN 1504-2 with all features proven is available for download on our website www.nano-ceramic.com.
WHAT TYPES OF MATERIALS CAN YOU COAT?
(PTFE) Ceramic Coating and Paint can be applied to all organic materials, like carbon, steel, aluminum, stainless steel, steel alloys, brass, magnesium, wood, stone, gypsum, ceramics glass, acrylic, carbon fiber, certain rubbers, and plastics.
HOW TO APPLY THE CERAMIC COATING AND PAINT?
(PTFE) Ceramic Coating and Paint can be applied using a conventional spraying method, driven by compressed air. Another way is to simply use a roller, or brush and tip. In fact, the method of application depends on the substrate/structure and its desired effect.
WHAT IS THE WEAR LIFE, RESP. HOW LONG WILL THIS HIGH-PERFORMANCE COATING LAST?
For this, we have referred to the aging test in the test report where the paint shows no change at all. Based on the overall outcome of the report we have the confidence to say that we expect lifetimes from 20-25 years and up.
CAN UNDERWATER SURFACES BE COATED AS WELL?
For this purpose, a revolutionary (PTFE) Ceramic Antifouling Paint is available with a self-polishing amphiphilic biofilm that masks the boat hull surface of the marine organisms. The Technology is called Invisible Hull. This High Tech antifouling stores more and releases fewer biocidal agents, resulting in an extremely long maintenance interval of 8 year+.
WHICH INDUSTRIES MIGHT BE INTERESTED?
The following segments can be served:
Marine
Aerospace
Agricultural
Hospitality
Residential
Architectural
Public Transport
Industrial Objects
Military and Defense
Transportation
On the website from NANO-CERAMIC® is full-color documentation available for each segment.
IS (PTFE) CERAMIC COATING AND PAINT EXPENSIVE?
No, it isn't. (PTFE) ceramic coating and paint typically require only 2 coats and no need for a primer! So it is very easy to apply, saving you money on labor, and will save you money in the end with fewer paint jobs (up to 20-25 years lifecycle) resulting that the paints being most affordable due to the lowest depreciation per year opposite all common paints. And most important (PTFE) ceramic coating and paint is simply the best solution to keep the value of your investment in place.
IN CASE YOU WANT TO RECEIVE MORE INFORMATION ABOUT NANO-CERAMIC® PLEASE VISIT WWW.NANO-CERAMIC.COM